July 26, 2011
Sarah: Helpful Tip
I'm reporting from the thick of wedding season with an insider recommendation: if you're attending an outdoor wedding, go ahead and assume that there will be a gravel walkway.
That means it's best not to wear stilettos with shoddy faux-cork covered heels. That covering will get stripped right off when your feet sink into the gravel.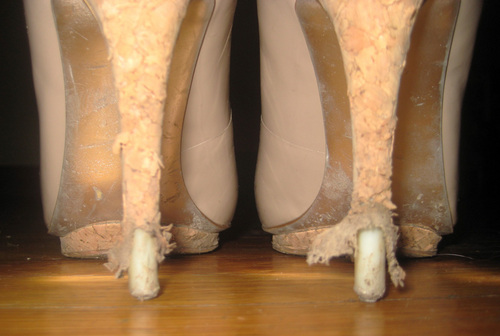 Farewell and goodnight, nude heels.
Posted by sarah at July 26, 2011 11:08 PM