June 02, 2004
Lisa: Next up, carrot jello!
Last Sunday, I played at a Music and the Spoken Word broadcast with guest artist Donny Osmond. Donny. OSMOND. And for the first time, I actually thought he was...cute (for a 46-year-old). I have never been more a part of stereotypical Mormon culture than at that moment. Click the thumbnail below for a bigger picture.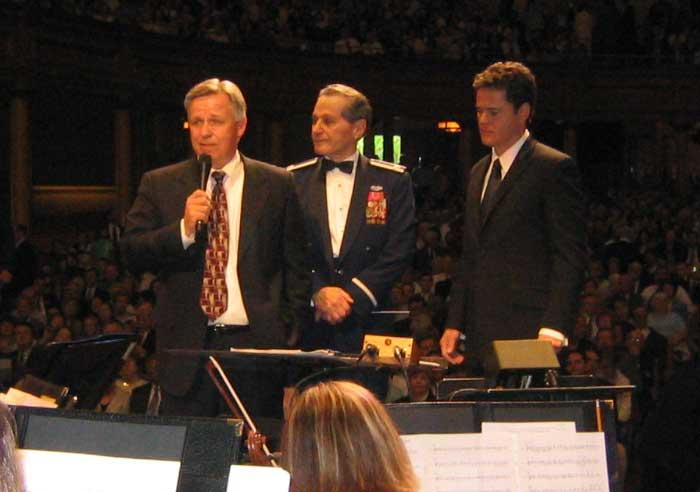 Anyway, I offered the piccolo player twenty bucks if she would ask Donny to sign her boobs. No go, though--she said it would take a lot more than that to be worth getting kicked out of the orchestra (which she undoubtedly would have been). But, come on! Donny would have signed her boobs--that's got to be worth WAY more than $20.
Posted by lisa at June 02, 2004 09:10 AM